Mobile websites
Transform the way that your business works with a brand new mobile friendly website.
Dynamic websites
Let your customers see you differently with a truly dynamic website.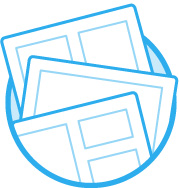 Stylish templates
A range of stylish templates for you to choose from
Competitive Pricing
Presented a a price that will make you smile.
Choose from our available designs